02/02/2021
Heidelberger Druckmaschinen sells Print Media Academy
The Print Media Academy in Heidelberg has been sold to a Luxembourg investment company. Heidelberger Druckmaschinen has thus taken the next step in its planned optimisation of its property portfolio and its company structure.
According to Heidelberger Druckmaschinen the purchase price was in the low double-digit million euro range. With the sale, the company cleared the way for a future-oriented use of the building at a central location, namely Kurfürsten-Anlage 60 opposite the main railway station. Heidelberger Druckmaschinen will retain its official headquarters in rented premises of the Print Media Academy (PMA).
VITZTHUM Projektmanagement GmbH was commissioned by the purchaser with the services of technical due diligence (TDD) and subsequently provided technical advice until the purchase agreement was concluded.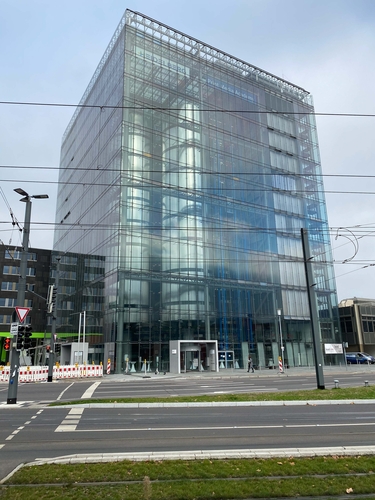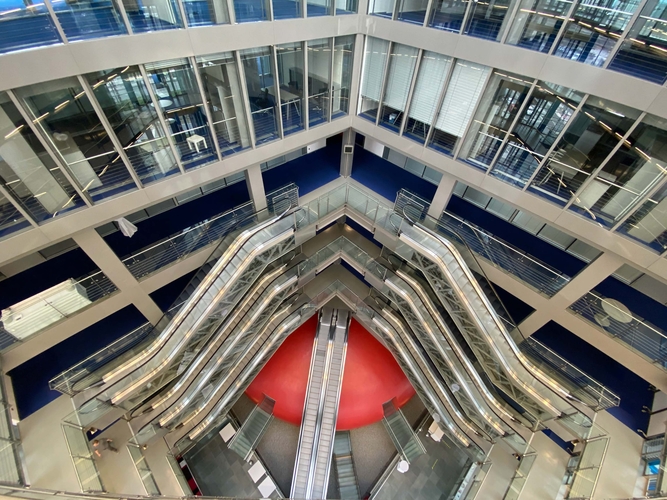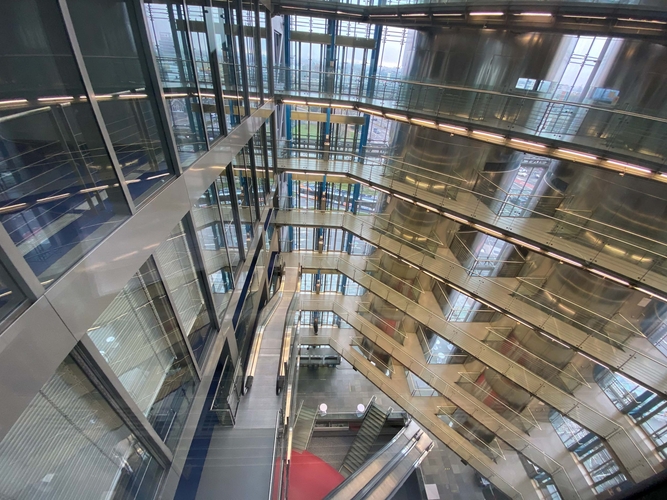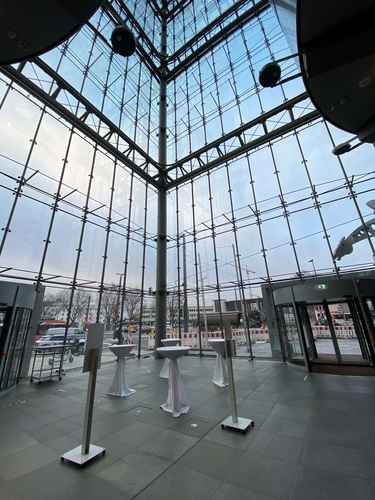 01/22/2021
Bunkerlofts Hamburg-Eilbek move-in
The Bunkerlofts Hamburg-Eilbek is a bunker built in 1941 that was converted into apartments in the course of an extensive revitalization project. The 6-story building with 1.20 m thick exterior walls received an additional stacked floor with a surrounding terrace. Together with the additional storey, approx. 2,400 sqm of gross floor area were created.
Both the technical and structural equipment of the apartments were implemented to a very high quality standard.
The façade now has a facing of solid clinker brick and has been upgraded to an energy standard that meets today's requirements. The bunker was further upgraded by the addition of new balconies and the extension of the staircase with an elevator.
After many years of construction interruption, the occupation of all apartments could be realized in January 2021 after a 12-month construction period, despite Corona restrictions, according to schedule and within the given budget. VITZTHUM Projektmanagement GmbH was fully commissioned with the project management services.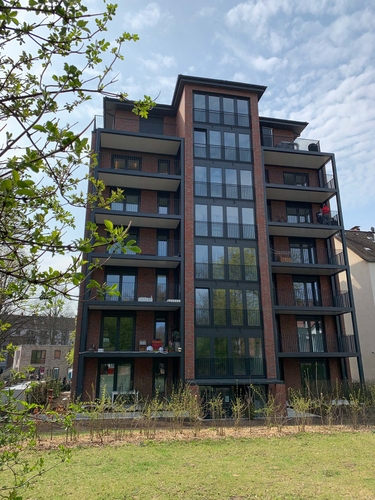 10/01/2020
Hotel the niu Bricks opened in Hamburg-Eppendorf
With Hamburg's the niu Bricks, operator Novum Hospitality has opened the 25th hotel of this design-budget own brand.
The ten-story hotel at Christoph-Probst-Weg 33 in Hamburg-Eppendorf with 6,600 sqm GFA above ground was developed with 192 rooms, a large lobby, bar and bistro on a 2,700 sqm site by S&P Commercial Development, an associated company of the Sontowski & Partner Group from Erlangen, based on a design by Mäckler Architekten. The hotel was named after the clinker brick façade, which is in keeping with the historical context of the listed building.
Following the hotel the niu Keg in the Wandsbek district, the niu Bricks is the brand's second Hamburg location and 25th opening. In November 2019, Sontowski & Partner Group announced the sale to an institutional investor.
The hotel was completed on schedule and on budget despite Corona constraints. VITZTHUM Projektmanagement GmbH was fully commissioned with the project management services.