09/28/2023
Crisis? Challenge!
VITZTHUM Projektmanagement GmbH has hired 5 new project managers in the first 3 quarters of the year. 4 women and one man aged between 26 and 61 became part of our colourful team! Due to our focus in the areas of
- project recovery management,
- complex special projects,
- Technical Asset Management
it is to be expected that we, as a reliable and competent partner in troubled times, will be entrusted with numerous other challenging tasks, both today and in the future.
No matter whether you are faced with seemingly insoluble problems in project management or want to establish yourself as a top performer in our teams:
Get in touch with us. Why not do so at Expo Real 2023?

11/23/2022
Completion of MIN Forum shell & core well ahead of schedule
VITZTHUM Projektmanagement GmbH has reached a first important milestone after taking over the project:
The shell & core of the two buildings with up to 11 floors above ground and a total gross floor area of 43,300 sqm was completed a full month ahead of schedule on November 23rd instead of December 22nd.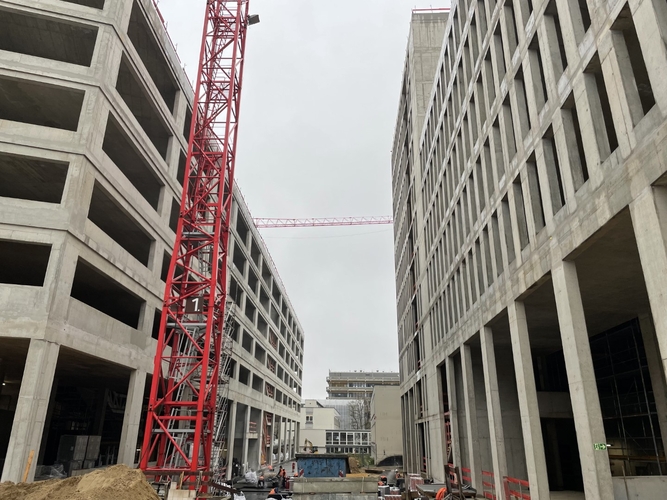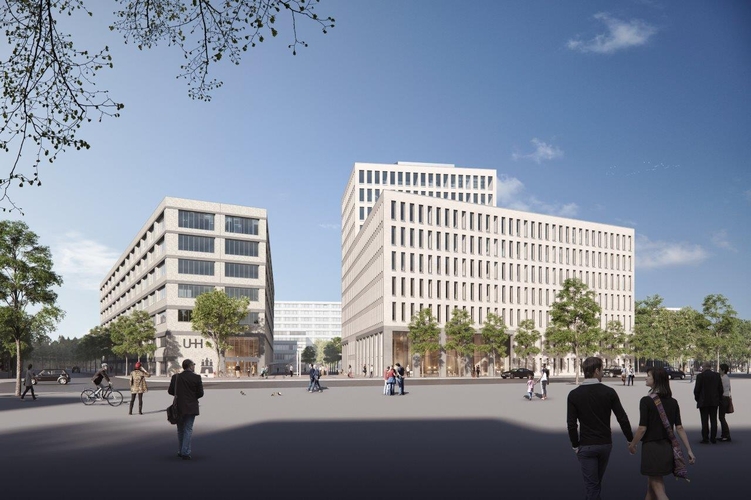 11/14/2022
Start of construction Marriott Hamburg refurbishment
On 14.11.2022, conversion and refurbishment works have started at the Marriott Hotel in Hamburg. All 237 rooms and bathrooms will be refurbished, as well as all technical shafts. Corridors and common areas on the 1st to 6th floor will also be renovated. The works will be carried out in 2 construction phases during ongoing hotel operations. The overall completion is planned for Christmas 2024.
VITZTHUM Projektmanagement GmbH has been commissioned with the construction and project management.