06/09/2022
Groundbreaking FLOW
The groundbreaking ceremony for FLOW was attended by representatives of the two joint venture partners Bayerische Hausbau and Matrix Immobilien, as well as city representatives involved and the second mayor of the city of Hamburg, Katharina Fegebank (Gruene). FLOW combines the campus concept with modern office and laboratory workplaces. Groundbreaking workplace concepts in the buildings implement work-life balance concepts by creating open spaces with a high quality of stay in the outdoor area as well, which seamlessly merge into the green surroundings of the area. Between the Alsterlauf and Tarpenbek, in the immediate vicinity of the Eppendorfer Moor and Mühlenteich, there are many leisure and relaxation opportunities outside of work, regardless of whether you want to come to work by SUP or just use your lunch break for a run at the Alster. More than half of the 23,600 m² of lettable space has already been allocated to the Sysmex Group, an innovative medical diagnostics company and world market leader in the field of haematology, which will use the building as an office and laboratory building and headquarters for the EMEA region. Further information on the project can be found at Alles im Flow - The New Work Campus (alles-im-flow.de), New-Work-Campus FLOW: Bayerische Hausbau und MATRIX holen Sysmex als Ankermieter nach Hamburg | Bayerische Hausbau as well as in the following press articles on the groundbreaking ceremony Immobilien Hamburg: 20 Jahre Stillstand enden – innovativer Neubau in Alsterdorf - Hamburger Abendblatt, New-Work-Campus FLOW: Neuer Bürokomplex in Hamburg | MOPO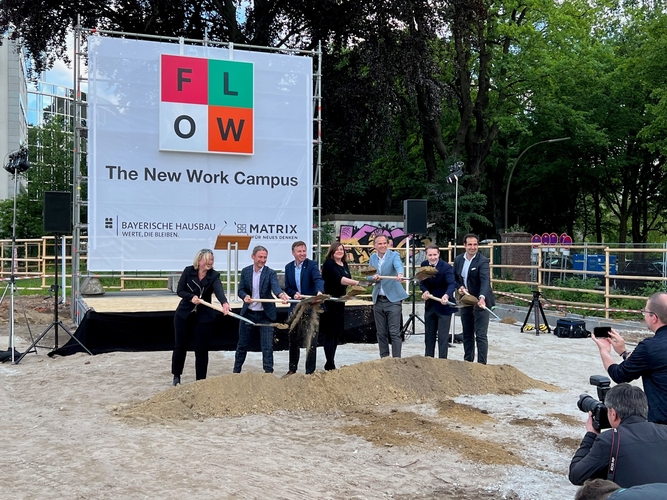 05/19/2022
Inauguration of Gauting city center
On the occasion of the inauguration of the quarter, the mayor of Gauting, Brigitte Kössinger, went far in her speech and recalled the spa hotel that was built on the property at the end of the 19th century after sulphur springs were discovered in Gauting. The spring dried up, the hotel became a cigarette factory and later a school, which finally had to be demolished due to dilapidation. After a wasteland had long marked the centre of Gauting in an unattractive way directly at the Gauting S-Bahn station, Sontowski & Partner from Erlangen, together with RKW Architekten, developed a mixed-use quarter that takes up the scale of the town and helps to shape the town centre in a restrained way. On the ground floor of the complex near the railway station are a drugstore and an Edeka supermarket. The four floors above house a total of 52 one- to four-room flats. Medical practices and a hairdresser have also moved in.
VITZTHUM Projektmanagement GmbH was fully commissioned with the project management.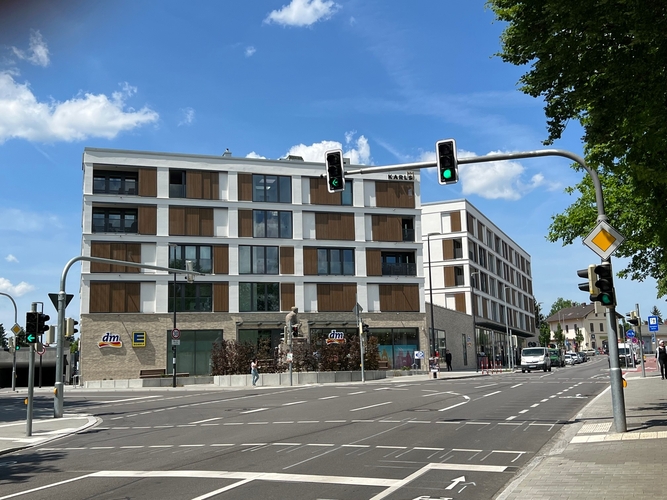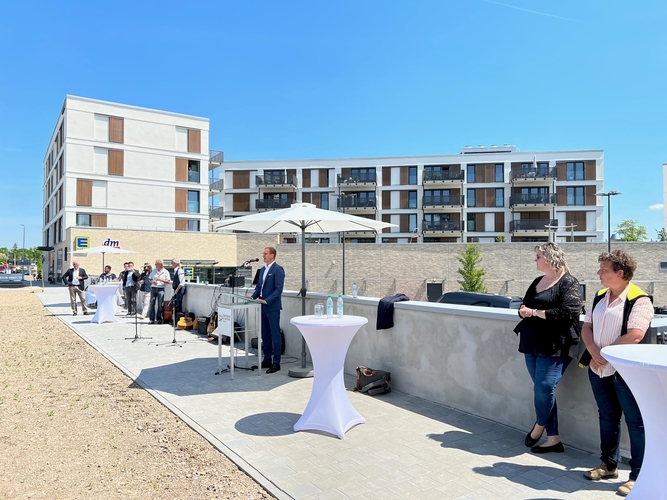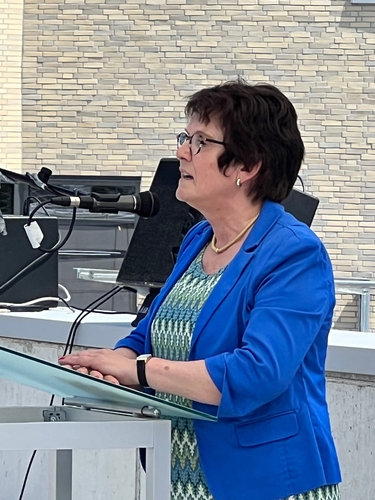 03/24/2022
Topping-out ceremony of Sky Campus
The topping-out ceremony of the Sky Campus was attended by representatives of the developer and the users, as well as the Lord Mayor of Norderstedt, Ms Elke Christina Roeder. The building, designed by Tschoban Voss Architekten, will in future be used by the Serrala Group, the largest Finntech company in the greater Hamburg area. The building will house a total of 400 employees. The project's construction site in Norderstedt's Nordport office and commercial district, with other well-known users such as Casio, tesa SE and Condair, is located next to the runways of Hamburg Aiport and thus right next to the border to Hamburg city. Due to strong growth, the Serrala Group has already secured a further option on a neighbouring construction site.
VITZTHUM Projektmanagement GmbH has been commissioned to provide comprehensive project controlling and quality assurance services.